Speakers 2018
Our 2018 conference focused on ideas and innovations that shift our thinking about existing paradigms. Learn more about the speakers and view photos from our event below.
Dr. Joseph M Rosen, MD
Dr. Joseph M Rosen, MD, is currently a Professor of Surgery at Dartmouth-Hitchcock Medical Center in the section of Plastic Surgery and an Adjunct Professor of Engineering at the Thayer School of Engineering at Dartmouth College. Dr. Rosen graduated from Stanford Medical School Cum Laude and went on to complete a residency in Plastic and Reconstructive Surgery at Stanford University Medical Center. In addition to his position at Dartmouth-Hitchcock Medical Center he is an Attending Surgeon at the VA White River Junction.
His basic science research interests include nerve gap repair; microsurgery and transplantation of limbs; computer aided surgery; virtual reality simulators and methods of education; telemedicine and informatics; healthcare delivery for medical disasters and counter measures for bio-terrorism. Additionally, Dr. Rosen has been involved with internationally for the past 30 years - most recently in Vietnam where he and his team treat children with congenital and traumatic deformities.
For the past 15 years Dr. Rosen has been the Medical Advisor/Medical Director to numerous consortiums focused on developing novel regenerative therapies for our wounded warriors. These consortiums have covered research topics ranging from transplantation to the development of unique peptides. Due in no small part to his participation in these consortiums he has gone on to consult for the Department of Defense and numerous biotech companies.
Anne Sosin
Director of Dickey Center Global Health Initiative
Anne Sosin is a public health professional with experience in human rights and international development. For more than ten years, she has designed and led partnerships to advance global health equity in a range of low and middle income settings. Anne currently manages the Global Health Initiative at the Dickey Center for International Understanding at Dartmouth College.
Anne began her career as a human rights worker in Haiti, where she helped to establish community-based programs for women survivors of sexual violence. In Rwanda, she led district and national health partnerships to support reconstruction of the country's health system.
Anne holds a BA from Dartmouth College and a MPH from the Johns Hopkins Bloomberg School of Public Health.
Aaron Lit '19
Marine Life Enthusiast, Designer, Entrepreneur
Aaron Lit is a marine life enthusiast and published underwater photographer who aspires to raise awareness of marine biodiversity through art. His fashion project MiaMira is a collection of designs inspired purely by the patterns and colors of creatures found underwater, and has garnered support from the United Nations, James Cameron's Avatar Alliance Foundation, and the Resolution Project. He hopes that his designs will act as visual catalysts to motivate conscious consumerism.
Aaron is a student from Hong Kong studying Mathematics and Economics at Dartmouth College, USA. During the summer of his sophomore year, he worked as a Paganucci Fellow at the Tuck School of Business to strategize fundraising and marketing for an educational nonprofit in Peru. Looking ahead, Aaron intends to explore his interests in marine conservation, sustainable fashion, and social entrepreneurship.
Pat Hedley '83
CEO of The Path Ahead and Author of Meet 100 People
Pat is an investor, advisor and the author of Meet 100 People. Inspired by the experiences of thousands of people she has interacted with over her own thirty-year career, Pat wrote Meet 100 People to encourage us all to proactively and consistently meet people in person. Everyone tells you to network, but no one tells you how to do it. Pat reframes networking to make it accessible, joyful and life-affirming especially as one is starting his or her career.
Pat is the founder and CEO of The Path Ahead, an advisory firm working with growth companies. She has invested in several innovative private companies with energetic management teams who solve old problems in new ways. Prior to her current role, Pat spent 30 years with global growth investor, General Atlantic, most recently as managing director. She began her career as a consultant with Bain & Company. Pat is a graduate of Dartmouth College with a degree in computer science and holds an MBA from the Harvard Business School.
Pat loves reading, long bicycling rides and time with family and friends.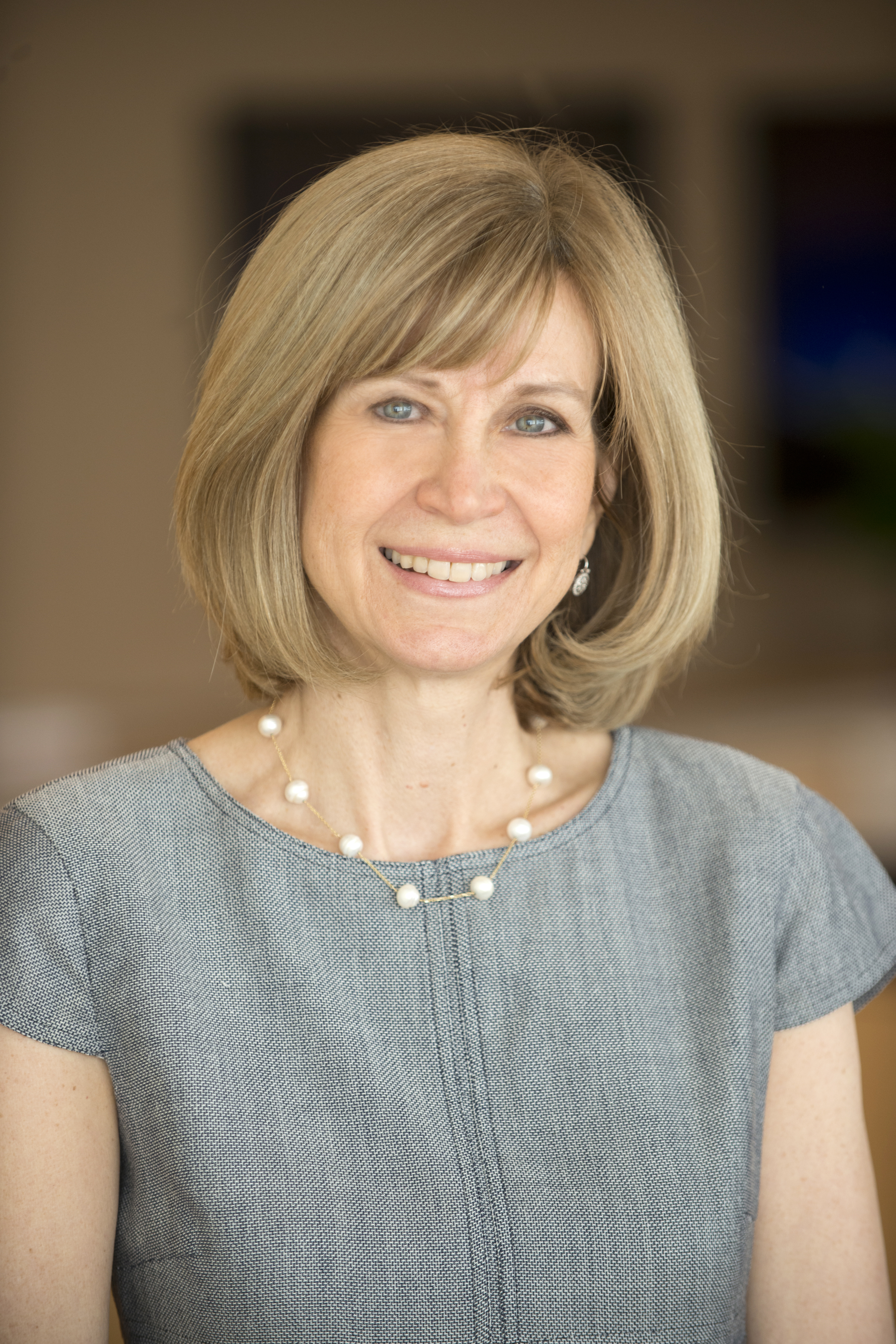 Eugene "Buddy" Teevens '79
Dartmouth Head Football Coach
Eugene "Buddy" Teevens is a 1979 Dartmouth College graduate with a degree in History. He entered the coaching profession at DePauw University after graduation, followed by stops at Boston University, University of Illinois, University of Florida, Stanford University, and more. He is currently the Head Football Coach at Dartmouth College.
He has been involved in development at the Manning Passing Academy, a high school aged skills development camp run by the Manning Family (Archie, Peyton, Eli) for the past 23 years. Active in the American Football Coaches Association since 1979, he has served on numerous committees including the Ethics committee. Recently, he was named to the NCAA Committee on Competitive Safeguards and Medical Aspects of Sport. He has also has been involved with the NCAA Summit on Concussive Head Injury, and the BIG 10 / Ivy Consortium on Concussive Head Injury.
In 2016, he was asked to testify in front of Congress regarding football safety, and has been a member of multiple panel discussions on the topic including the Aspen Institute. The Positive Coaching Alliance (PCA) appointed him to their Board of Directors in 2017. In conjunction with the Thayer School of Engineering, he has developed a mobile tackling robot that was designed to reduce player on player contact.
Bobbi Wegner, Psy.D.
Clinical Psychologist, Teacher, Parent
Bobbi Wegner, Psy.D. is a clinical psychologist, behavioral medicine specialist, teacher, speaker, and parent to three young kids.
Over the past ten years, she focused on the impact of stress on kids, parents, and families. She treats, teaches, writes, and speaks on these issues, seeing individuals and families at Boston Behavioral Medicine and teaching at Harvard Graduate School of Education. She regularly writes on parenting and stress, and is a blogger for Psychology Today (Perfectly Imperfect Parenting: Psychologically Sensitive Approaches to Raising Emotionally Durable Kids), a writer for Thrive Global, an 'Expert' on NBC News' www.parenttoolkit.com, and often publishes on large mainstream parenting sites. And, she speaks to schools and organizations about the importance of managing stress and anxiety, focusing on the need to shift the current parenting culture, and giving practical, real-life skills to the audience.
Rahul Sarpeshkar
Professor of Engineering, Microbiology & Immunology, Physics, and Molecular & Systems Biology
Rahul Sarpeshkar is the Thomas E. Kurtz Professor and Professor of Engineering, Microbiology&Immunology, Physics, and Molecular and Systems Biology at Dartmouth. He has worked on analog and bio-inspired circuits and computation for over 25 years to architect many first and best accomplishments in the fields of bioelectronics; synthetic biology; ultra-energy-efficient medical devices; supercomputing integrated-circuit hardware; and analog computers in living cells. He has authored over 135 publications including one that made the cover of NATURE, holds 36 patents, and is the Chair of the Neukom Cluster of Computational Science. Recently, he has invented techniques that utilize classical analog circuits to efficiently emulate and to design novel quantum and quantum-inspired analog computers some of which emulate the best computational paradigms in physics, chemistry, and biology. He has won several awards for his research including the NSF Career Award, the ONR Young Investigator Award, the Packard Fellow Award, the IEEE Fellow Award, and the Junior Bose Award for teaching at M.I.T. Before joining Dartmouth, he was a tenured faculty member at M.I.T and led the Analog Circuits and Biological Systems group there. Before joining M.I.T, he was a Member of Technical Staff of Bell Labs Physics department, focusing on biological computation.
Valentina Gonzalez '19
Activist, Latinx Community Student Coordinator, CoFIRED Co-Alliance Director
Valentina Garcia Gonzalez is an immigrant from Florida, Uruguay. She migrated to the state of Georgia when she was six-years old and has been undocumented ever since. She has been a DACA (Deferred Action for Childhood Arrivals) beneficiary since 2014 and an avid activist for undocumented students' rights to higher education.
Through her work alongside Freedom University Georgia, she has spoken at numerous colleges and universities along the East Coast and has helped implement new policies that allow and help undocumented students attend private institutions, worked with allies to form working groups at their respective colleges, and has facilitated civil disobediences hand-in-hand with Atlanta Student Movement leaders of the 1960s and 1970s.
She is a current third-year student at Dartmouth College studying Geography and Global Health. Her interests and passions manifest in her desire to attain a Masters of Public Health and use her skills, education, and experience to bridge public health inequities locally and globally.
Michele Battle-Fisher
Health System Scientist, University Professor, Writer
Michele Battle-Fisher is a scholar of health systems science, specializing in applying systems science and systems thinking to public health policy, bioethics and clinical medicine. She founded and wrote for the academic oriented, systems thinking and health blog, Orgcomplexity. She was formally introduced to the study of systems science at the 2012 National Institutes of Health Institute on Systems Science and Health. She is a member of the Bertalanffy Center for the Study of Systems Science and a Research Scholar for the Ronin Institute. As Adjunct Assistant Professor at Wright State University Boonshoft School of Medicine, she wrote Application of Systems Thinking to Health Policy and Public Health Ethics- Public Health and Private Illness (Springer), a 2016 Doody's Core Title. She is co-producing the full-length News2Share documentary, Transhuman - Biohackers and Immortalists, which explores the disruption of radical technologies on the future of humanity. She has published commentaries in venues such as HuffPost, Hippo Reads and Impact Ethics. She is a frequent guest on podcasts. Her work is curated at mbattlefisher.com.
Alice Liou '13
Educator, Storyteller, Curriculum Designer, M.Ed.
Alice Liou is an educator who works with young people to use design and storytelling to build critical community. She is currently a Ph.D. student in Social Studies Education at Teachers College, Columbia University, studying youth activism and the pedagogical practices that sustain its development.
She has been a middle school teacher, a curriculum designer, and an educational researcher. Alice graduated from Dartmouth College in 2013 and received her Ed.M. from Harvard Graduate School of Education in 2017.
Lauren Sapone '20
Student, Runner, Extrovert, Problem-solver
Lauren grew up near the beaches of central New Jersey and as her parents tell it, was destined to be a runner since two years of age when one day she ran way too far ahead of them on the boardwalk headlong into the wind, squealing with delight. Fast-forward twelve years, when Lauren began training to run year-round, and she soon realized how her running career would provide her with many of life's lessons at an early age. As a proud member of the Dartmouth Cross Country and Track team, she continues to learn those lessons to this day.
Lauren is a second year student at Dartmouth College majoring in Economics and planning to minor in Human-Centered Design, with career interests in consulting, technology, and entrepreneurship. She completed her high school academic career at High Technology High School in New Jersey. Lauren's pursuit of finding a healthy balance between academics and athletics has made her passionate about the need for society to continue to reframe its views of the disquietude so common in her generation.
Praveen Kopalle
Professor of Marketing and Dean at the Tuck School of Business
Praveen Kopalle is Associate Dean for the MBA Program, Signal Companies' Professor of Management, Professor of Marketing at the Tuck School of Business, Dartmouth College. Praveen received his Ph.D. from Columbia University, MBA from Indian Institute of Management, Bangalore, and B.E. from Osmania University. Professor Kopalle's teaching and research interests are in Marketing, Statistics, Pricing, new products/innovation, promotions, customer expectations, and e-commerce. Praveen serves as an Area Editor at the Journal of Marketing, Associate Editor at Journal of Consumer Research, and Associate Editor at the Journal of Retailing; in addition, he is on the Editorial Boards of Marketing Science, Journal of Marketing Research, Marketing Letters, and Journal of Interactive Marketing. Praveen has won many awards including: 2011 Distinguished Alumni Award, Indian Institute of Management, Bangalore, India, 2015 Core Teaching Excellence Award, Winner, 2005 John Little Award etc. Praveen's research has been published in many top-tier journals including Journal of Consumer Research, Journal of Marketing Research, Marketing Science, Management Science, International Journal of Research in Marketing, etc. He has been invited to speak at over fifty universities and institutes worldwide.